Are you looking for a dependable fence contractor to install vinyl fencing in the Tidewater area? In that case, then you're in the perfect place!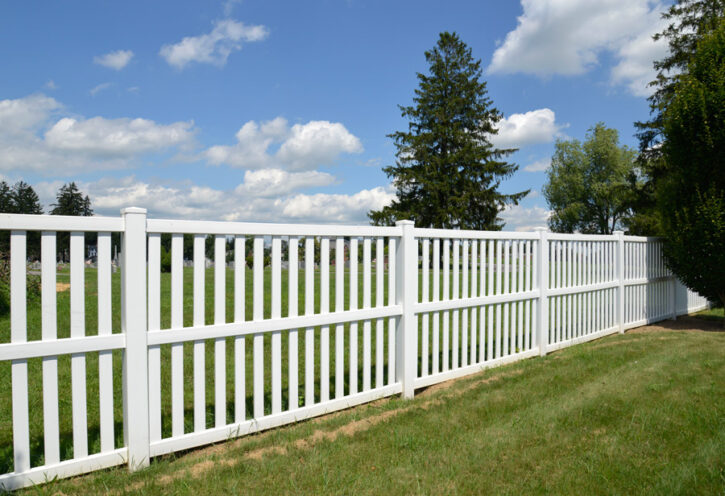 Craftsman Fencing provides professional fence installations in the greater Hampton Roads area. If you are thinking about installing vinyl fencing, then it is important that you understand the unique benefits of choosing vinyl.
Vinyl Fencing offers these benefits and more:
Vinyl fencing offers a wide variety of styles and options to choose from – giving you control to choose the appearance and functionality that will make your home unique and perfectly suited to your lifestyle.
Vinyl Fences are very long lasting, need very little maintenance, and have been specially engineered to retain a freshly-painted appearance for decades. Modern fencing vinyl will not blister, flake, chip, or peel, and is impervious to insects.
The selection of vinyl fencing brands in the market today can be overwhelming. With so many to choose from it takes experience to know what to look for in a quality vinyl fence. Some of our competitors offer inferior brands that use thinner vinyl that is more prone to sag and less resistant to impact and wind damage, a factor that deserves serious consideration here in hurricane country.
Vinyl fencing is impervious to insects and moisture; it will never rot, split, splinter, or decay.
Look for the following in a quality vinyl fence:
Rails that are reinforced with steel or aluminium
6″ wide pickets (larger than 6″ and the picket loses strength and flexibility)
Picket thickness, .065 is great, .055 is good, .045 should be avoided
All of our vinyl fences are special ordered straight from the manufacturer and made right here in the USA.
Need pricing for a new fence? Contact us now: