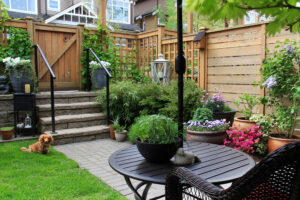 When you choose Craftsman Fencing as your fence contractor you can rest assured that your fence is going to be installed correctly. We set our posts in deep holes using the "bell technique" where the hole is larger at the bottom providing significantly more stability once the concrete has hardened. All of our posts are set in concrete and gate posts get double the amount.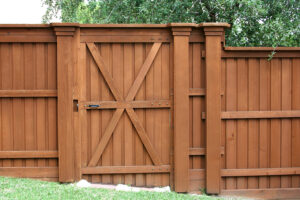 Our gate building methods are exceptional!
Take a quick ride around your neighborhood and you'll likely see sagging, un-openable gates on your neighbors' property. There is simply no excuse for that other than lack of care or knowledge. When you choose Craftsman Fencing as your fencing contractor you will have a wood gate that will last through years to come.
What type of fence do you have in mind?
Are you only looking for functionality or would you like your fence to be the envy of your neighborhood? Or maybe a bit of both? In any case, there are numerous options for you to choose from based on your needs: cost, security, privacy or architectural interest.
Need pricing for a new fence? Contact us now: